An addiction treatment center is only as good as the staff and management team in charge. At The Dunes East Hampton, we have the best of the best addiction treatment specialists in charge. Our clinical protocols were created by Dr. Howard J. Shaffer, a world-renowned addiction specialist of Harvard Medical School fame.
All of our interdisciplinary staff — licensed psychotherapists, wellness experts, nutritionists and medical professionals — work together in our state-of-the-art addiction treatment center to make sure our luxury accommodations and individualized programs satisfy the needs of our upscale clientele. Our staff is integral to The Dunes' goal of exceeding the "Best Practices" other recovery programs offer.
---
Joseph McKinsey
CEO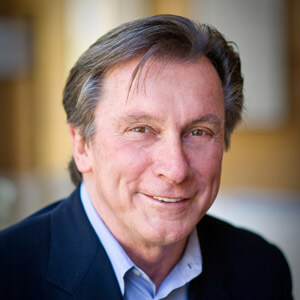 Joe McKinsey is CEO of a national supplier of computer peripherals for the hospitality industry. Since he founded his company in 1992, Mr. McKinsey has built it into a multimillion-dollar business with offices in New York and Los Angeles. As a recovering alcoholic who has enjoyed 36 years of sobriety, Mr. McKinsey is thoroughly familiar with the addiction recovery process and is well-versed in 12-Step recovery. His primary motivation in founding The Dunes, a Safe Harbor Retreat property, is to help others who have struggled with dependency get a second chance and gain access to the types of opportunities that he has enjoyed in his recovery.
---
Howard J. Shaffer, PhD
Senior Program Consultant
Howard J. Shaffer, Ph.D., is an Associate Professor at Harvard Medical School and the Director of the Division on Addictions at The Cambridge Health Alliance, a Harvard Medical School teaching affiliate. He has served as principal or co-principal investigator on many government- and foundation-sponsored research projects.
He also consults internationally with a variety of organizations in business, education, human services and government. Dr. Shaffer is licensed as a clinical psychologist in the Commonwealth of Massachusetts and is certified by the National Register of Health Care Providers in Psychology.
Dr. Shaffer is the past editor of The Psychology of Addictive Behaviors. He also was the editor of The Journal of Gambling Studies and past associate editor of The Journal of Substance Abuse Treatment. Dr. Shaffer has served as a member of many editorial boards, including the Journal of Psychoactive Drugs; Advances in Alcohol and Substance Abuse; and The Psychology of Addictive Behaviors, Sexual Addiction and Compulsivity. Dr. Shaffer has served as an ad hoc reviewer for many journals, including the New England Journal of Medicine and the Archives of General Psychiatry. Dr. Shaffer's research, writing and teaching have shaped how the health care field conceptualizes and treats the full range of addiction and its many expressions.
Learn More About Dr. Shaffer's Credentials
---
Dr. Douglas Kent Hoverkamp, MD
Medical Director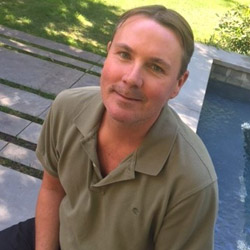 Dr. Douglas Kent Hoverkamp oversees the clinical and nursing staff at The Dunes as Medical Director. He received his training from St. George's School of Medicine with two years of Adult Psychiatry at the University of Virginia. He also completed his Child/Adolescent Fellowship within the North Shore-Long Island Jewish network. He currently is the Chief of Psychiatry at Eastern Long Island Hospital, as well as Medical Director of Quannacut's Outpatient Addiction Clinic. Dr. Hoverkamp also oversees a private psychiatry clinic through Stony Brook University's Psychiatric Associates in Greenport, New York.
---
Carolyn Connolly Liot, MA, LMSW
Clinical Director

Having worked in the field of addiction for over 15 years in both inpatient and outpatient settings, Carolyn brings a wealth of experience and education to her role as Clinical Director at the Dunes East Hampton.
Carolyn provides clinical oversight to the Dunes therapeutic team, manages the daily operations of the program and continues to collaborate with Dr. Shaffer and team members to expand the unique Syndrome Model of Addiction treatment at the Dunes.
Carolyn holds Masters Degrees from Columbia University in both Philosophy and Education and an MSW from New York University.  Under the instruction of Richard Schwartz, she has completed all three levels of training in Internal Family Systems.  She also completed level one of the Sensorimotor Psychotherapy training with Pat Ogden and holds a twelve-month certificate of completion from the Association for Spirituality and Psychotherapy at the National Institute of Psychotherapies in New York City.  Her studies in addiction have focused on attachment and trauma.
Further expanding on the foundation of Dr. Shaffer's syndrome model, while drawing on her extensive training in holistic health practices as well as her years as an educator and private practitioner, Carolyn has developed a comprehensive "recovery map" that offers an individualized treatment approach for the whole person.
"My holistic approach to psychotherapy and addiction treatment combines holistic wellness, cognitive development, neuroscience and psycho-spiritual therapies that embrace the many aspects of our client's lives."
---
Dr. Cecilia Ford, Ph.D.
Cecilia holds a BA from Stanford University and a Ph.D. in clinical psychology from CUNY. She has been in private practice in Manhattan for more than 30 years specializing in eating disorders, addiction and relationship issues. She has also studied at NYU Postdoctoral program in Psychoanalysis, The Ackerman Institute for Family Therapy, and has a certificate from R.W. Johnson Medical School's program in sex therapy. She has taught at the Albert Einstein College of Medicine, CUNY, and Teachers College of Columbia University.
For the past 5 years she has been mental health editor and chief correspondent at a Website called Women's Voices For Change. Founded by a group of women doctors, WVC aims to change the image of women's lives over 40 by providing medical, psychological, and cultural information vital to this demographic." Women's Voices for Change has 150,000 page views monthly.
"After receiving an education in classical psychotherapy and psychoanalysis I pursued further training in evidence based methods of treatment and avenues for positive growth. These include cognitive psychology, family systems theory, and self- psychology, which emphasizes that problems of the self, including identity, issues of self- worth and self- esteem, and the need for self -soothing through addictions are paramount in the modern world."
>
Dr. Ford is currently preparing a book for publication entitled, "A Friend for Life: The Power and Grace of Self Love."
---
Anne Marie Jazylo, LMHC, CASAC, NCC
Out Patient Clinical Director

CASAC of the year 2005-2006
Anne Marie Jazylo is a licensed mental health Counselor and certified alcohol and substance abuse counselor with over ten years of experience in the field of addictions.  Ms. Jazylo has worked extensively with recovering addicts in all aspects of treatment including intervention, case management, discharge planning in both inpatient and outpatient settings.  Ms. Jazylo is firmly rooted in the local community which enables her to assist her clients in accessing all the recovery resources that the East End has to offer.
"I believe in the capacity of my clients to grow and recover through counseling and the utilization of the resources of the strong sober community here in the East End."
---
Diana O'Donnell
Certified Equine Specialist, Reiki Master Practitioner

Diana O'Donnell is a Certified Equine Specialist trained to utilize horses experientially for mental health and personal development. Diana received her life-coaching training from Erickson College in 2008. As a solution-focused life coach, she teaches clients to affect change in their current and future behavior. Since 2004, Diana is also a Reiki Master Practitioner.
"Forming a spiritual union with a horse helps us take inspired action forward in our lives."
---
Devon Griffin, CASAC
Recovery Coach, After Care Coordinator, Admissions

Devon received her certifications from the Outreach Training Institute and the International Recovery Institute. Devon works with each client and their assigned therapist to work on an after- care program to ensure that their progress in recovery continues once they have left The Dunes. In addition, Devon is an integral part of our admissions team, guiding clients and their families through the admission process.
"Upon arrival at The Dunes, it is incredibly rewarding to witness the relief on the faces of family members, knowing that their loved one is in a safe place. From admission to after-care, the transformation of our clients is astounding."
---
Nick Rutherford
Step Work Educator/Facilitator

Nick holds a BA in Elementary Education and an MA in Early Childhood Education from City College of New York.
Nick believes that one learns best through personal experiences and discovery, rather than through instruction alone. Nick's educational career includes developing one of New York State's largest Early Childhood programs for the Freeport School District on Long Island and 30 years of experience in the classroom. His personal journey of spiritually based recovery is the foundation for his work with each resident. Nick's goal for the residents is to help them build confidence, self-knowledge and their own unique path to recovery.
"As an educator and avid gardener my goal is to observe and support, as I do in the garden, and allow each resident to flourish and discover their own personal, surprising and wonderful journey of recovery."
---
Monica Leeds, RN, BS
Health Administration
Monica is a RN with a BS in Health Administration and advanced certification in IV therapy from Stony Brook University Hospital. In 2015 the International Nurses Association awarded her an exceptional nurse honor.
She has worked in recovery for 32 years giving her a unique perspective to understand the health consequences of addictive behavior. With the epidemic in opioid overdoses, Monica strives, in collaboration with the clinical team, to help clients discover the root causes underlying their addiction. She supervises the nursing staff and helps clients minimize withdrawal symptoms by assessing and adjusting their medications so the can concentrate on their healing process.
"To see clients gain the skills to stop their addiction and move into a healthy sober life is a rewarding opportunity to observe."
---
Randi Lynch
Administrative Director
As an alumna of The Dunes and her strong ties to the sober community, Randi is an important part of our day to day operations. Randi conducts our in-house AA meetings, and is a powerful example of the freedom and happiness that comes from living a sober life.
"Through my own personal experience, I've learned that life is a journey, with ups and downs, and happiness is a choice."
---
David G. Evans, Esq.
Director of Regulatory and Legal Affairs
Director of Regulatory and Legal Affairs, David G. Evans, Esq., has more than 40 years' experience in the addictions field. His law practice has a concentration in addiction law. He represents several addiction treatment programs and does governmental affairs work related to drug and alcohol issues. Dave is a former research scientist with the Division of Alcoholism and Drug Abuse in the New Jersey Department of Health. He was involved with the analysis of legal and regulatory requirements regarding: drug and alcohol abuse, research and data collection, courts, criminal justice, domestic violence, drug-free workplaces, juveniles, confidentiality, treatment, drug testing, AIDS, drug-use forecasting, and discrimination.
---
Felice Benvenuto
Chef

Felice earned his Certificate of Culinary Arts at the Art Institute Restaurant School.
Felice has over 12 years of experience in classic French and Italian cooking.   He has held the position of Chef du Cuisine, Executive Chef at Almoncello, Bridgehampton, NY and Nicole's in New York City.  He has also worked with Chef Larry Forgeone, Chef Nobu Matsushisa and Chef Laurent Tourondelle.
"It is my passion and pleasure to create meals that are part of the healing process at The Dunes.   Food that is delicious, nutritious and presented beautifully feed the body and the soul."
---
Our Support Team
In addition our quality of care and our amenities, it is the dedication of our support team that separates the Dunes from the rest. They are there for you every step of the way to ensure your comfort and safety.
Devera Lee
---