Opiates are some of the most addictive substances in the United States. Doctors write millions of prescriptions for these drugs every year despite the risk for substance use disorder. Opioid addiction is the most severe level of this disorder and requires opiate addiction treatment for those who are ready to recover. Learning more can make you feel comfortable getting help.
About Opiates and Opioids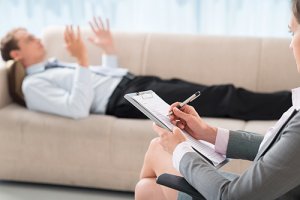 Although most opiates are available with a prescription, heroin is an illegal opiate. These drugs are derivative components of opium, which comes from poppy plants and seeds. Cultures around the world have used opium and its derivatives for centuries to treat pain.
Many people use opiate and opioid interchangeably because the drugs have many of the same effects. However, opiates are natural derivatives of opium, such as codeine, morphine and heroin. Opioids can be semi-synthetic drugs that are partially natural, such as hydrocodone and oxycodone. They can also be fully synthetic drugs, as in the case of Fentanyl and methadone.
The Risk for Opiate Use Disorder
Both opiates and opioids activate receptors in the central nervous system. This action releases endorphins to block pain and create feelings of calm and relaxation. The increase of endorphins by taking opiates is addictive for the brain even when the drug is synthetic.
Opiate use disorder usually starts with increased tolerance. You know that you have a tolerance when you notice that your regular dose doesn't provide the same relief as it used to. When you take higher doses for a long time, you're likely to develop physical and mental dependencies.
You can also develop addiction if you abuse opiates. Abusing the drugs may involve crushing the pills and snorting the powder. It could also mean that you dissolve the powder and inject the solution. Either way, opiate addiction rehab is the only way to recover from the disorder.