One in five. That's not a representation of how many New Yorkers own cars or how many walk to work. It's an approximation of how many city residents experience a mental health issue each year.
The Impact Of Mental Illness And Substance Abuse
Even knowing one in five people suffer from a mental disorder cannot fully illustrate the full effect of mental health issues. The shockwaves of mental disorders are felt in schools and homeless shelters. They show up in hospitals, jails and residences across the state. In truth, they are everywhere you look.
"It's all of us," said a professor at New York University. "Whether you're getting hospitalized in the ER or whether you're feeling unable to get out of bed because of a particular situation that happened the previous day, it's all of us. There are no exceptions."
New York City Mental Health Issues In The Schools
It can be particularly dangerous for youth to experience mental health disorders because, in many cases, they are unable to deal with them in a healthy way. They're growing and developing, and dealing with depression or anxiety can derail their path to maturity.
The stigma of mental health problems is more impactful against the younger generations, where they are often reliant on approval and acceptance from friends and classmates. They're left feeling ashamed and alone, even though so many others experience the same kinds of problems. In fact, 8 percent of public high school students reported attempting suicide.
The Percentage of Homeless with Mental Illness
The mentally ill in homeless shelters are a powerful demonstration of what this type of health issue can do to a person. Mental health problems can spiral out of control without treatment and affect every aspect of a person's life. A shocking 35 percent of homeless people live with a serious mental illness.
Mental Disorders And Hospitalization
Substance abuse and mental health problems go hand-in-hand all too often. Many people feel using drugs and alcohol is the only way to escape from their own problems. Unfortunately, this is both a false and highly dangerous mindset. Not only are there 70,000 alcohol-related emergency room visits per year, but the use of alcohol and other substances often makes the symptoms of mental illnesses even worse, causing a dangerous downward spiral.
Even so, the risks of substance abuse should not be ignored. There are more than 1,800 alcohol-related deaths among people ages 18 to 64 annually, and many more overdose and drug-related fatalities. In New York City, substance misuse and abuse are among the top contributors to cases of premature death.
New York City Inmates And Mental Disorders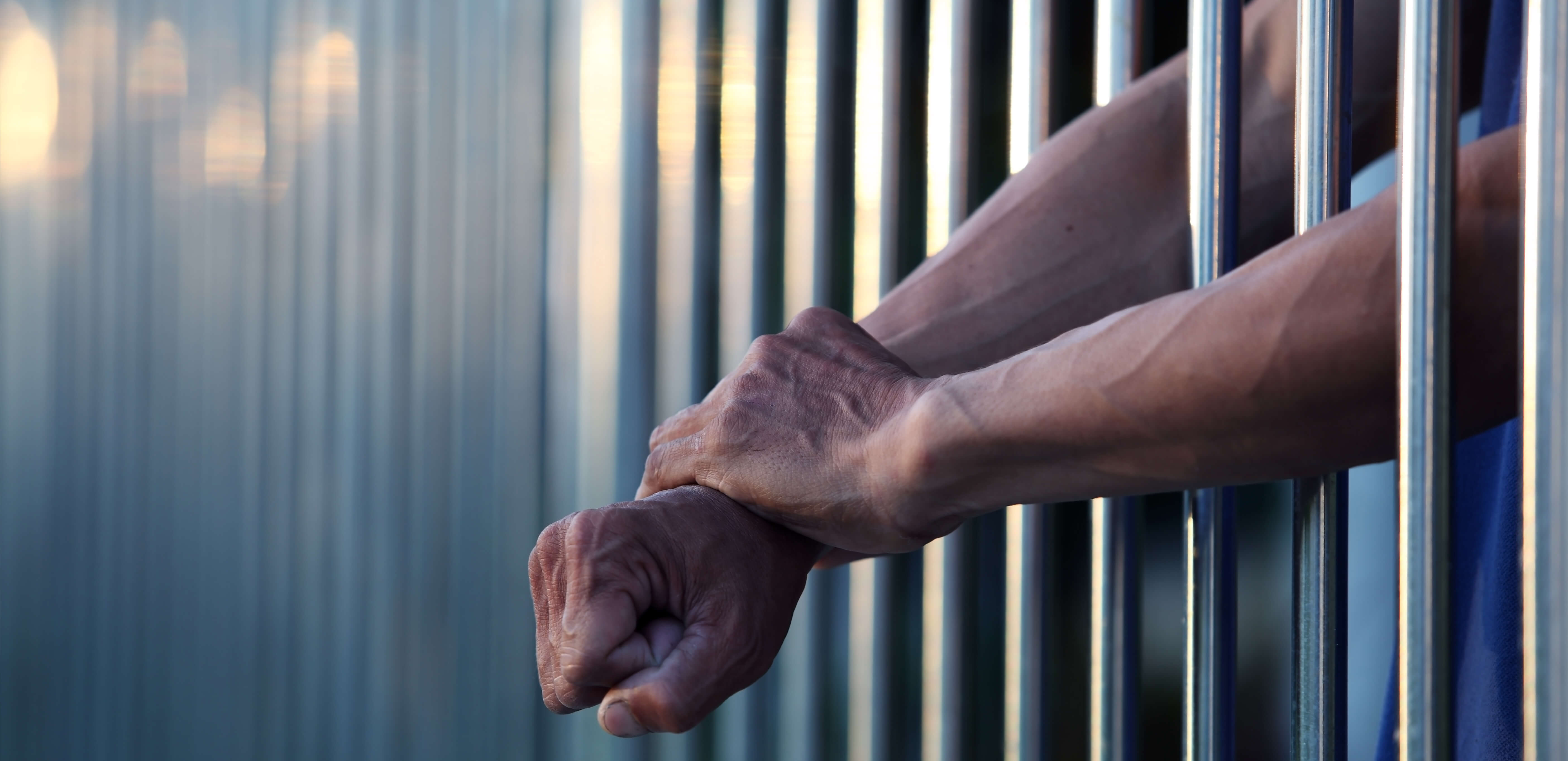 New York jails and prisons are another place where you can see the negative power of untreated mental health problems. These people are unable or unwilling to get help, and their issues contribute to their delinquent behavior. In fact, more than one-third of detainees are diagnosed with a mental disorder.
Other Mental Health Effects
We see the effects of mental health problems in many other areas, too. More than 500,000 New Yorkers have depression at any given time. Widows and widowers, especially, are prone to long-term depression. One-third of them meet criteria for clinical depression within the first month, and half are still struggling a year later. What's worse, less than 40 percent of those affected by depression indicated receiving treatment for the condition.
Mental Health Issues And The Economy
Mental health problems place immense strain on all sorts of people. The costs ring out across the entire nation. In the U.S., the direct annual cost of treatment is around $55 billion each year. This includes diagnosis, medication, treatment and other forms of support. Yet, the true price goes far beyond that.
One of the biggest expenses is lost productivity. In New York City alone, an estimated $14 billion dollars is lost annually thanks to depression and related substance abuse. Even more is spent on of other types of mental disorders.
Other costs add up quickly. Accidents, social welfare programs and lost employment are all heavily driven by mental health problems. Altogether, these costs reach more than $270 billion each year for the nation as a whole. Seventy billion dollars of that is attributed directly to untreated mental problems instead of the "shockwave" issues caused indirectly (i.e., alcohol abuse because of depression). This cost includes:
Emergency Room Care: Untreated individuals often require special medical attention and emergency room visits. An example is appearing to have a heart attack when the person really experienced a panic attack.
Wasted Physician Visits: Most people see their primary caregiver when they have complaints about mental health symptoms. Unfortunately, both the patient and provider may misconstrue the signs as physical disorders, leading to unnecessary and expensive testing.
Worsening Health Conditions: Untreated mental disorders can actually worsen many existing health problems. These conditions include asthma, arthritis and diabetes. The longer the person goes untreated, the more it will cost him or her in the long run.
Other Economic Burdens
There are many other costs, too. One of the largest problems is the abuse of prescription drugs, alcohol and illicit substances among the mentally ill. The criminal justice system spends incredible amounts of money each year on arrests, prosecution and jail time for substance abusers. In New York City, more than $3 billion dollars is spent fighting drug misuse every year.
Of course, all of these numbers are in addition to the regular health care costs. Mental illnesses are more expensive to treat on average than other diagnoses. More than 630,000 citizens with health insurance were diagnosed with a mental illness by a health care provider. These individuals only represent 8.3 percent of the population, but their health care is equal to 25.6 percent of total health expenses. Plus, these expenses don't account for people without insurance coverage.
New York City And Depression
Depression is one of the most common and devastating disorders New Yorkers face. It's very closely tied to alcohol and drug abuse, as many sufferers turn to substances to compensate for negative emotions.  Around 8 percent of adults in New York City deal with depression symptoms every year, while 12 percent of new mothers feel the same effects in the months after their child is born.
More than 70,000 people reported experiencing hopelessness or sadness every month. In fact, the span of depression is so great that it would take 19 Yankee Stadiums to hold the New Yorkers who have a lifetime depression diagnosis. Major depressive disorder (MDD) is the number one source of disability within the city.
MDD also shortens an individual's lifespan significantly. It ranks second only to ischemic heart disease among disabilities that adjust life years. In addition to the stress wearing down the body, people suffering from depression are much more likely to commit suicide and end their life prematurely. Serious and prolonged depression will also more than double the stroke risk for a person over 50 years old.
Other Mental Illnesses And Lifespan
A person with a mental illness has, on average, a life expectancy eight years shorter than someone without one. This includes people who suffer from anxiety, schizophrenia, bipolar disorder and other conditions. In general, these individuals do not receive enough routine medical attention, particularly cardiovascular care.
Mental illnesses also increase the chance of developing a physical condition. Some of these health concerns, such as diabetes or high cholesterol, are very dangerous to overall health. In addition, adults with a serious mental illness are around 3 times more likely to be smokers. They're also less likely to exercise and eat properly, adding to the chances of developing multiple health concerns.
Mental Illnesses Create Risks For Every Age Range
New Yorkers can be affected by mental disorders at any stage of life. However, certain stages offer greater risks to the affected. Fortunately, these stages also provide a better opportunity to intervene with support and treatment, making it more likely that the individual will see long-term health.
Mental Illness In Childhood
Exposure to negative events can be very impactful for children. Domestic violence, abuse, divorce, neglect, financial strain and even unsafe neighborhoods have all been linked to mental health issues and chronic diseases in adulthood. This is because childhood lays the foundation for how a person will deal with stress and respond to emotional challenges in his or her life.
Adverse events during the early years create a condition called toxic stress. This is when the body's stress management system is activated for a long period of time without rest or protective support. The presence of stress chemicals and responses can actually modify the architecture of the human brain as it develops. This causes lasting, or even permanent, modifications to the train of thought and coping mechanisms.
Children exposed to this type of adversity are 2 times more likely to have mental health issues as they grow older, and this number rises in correlation with the events they are exposed to. Two or more of these occurrences can multiply the risk of anxiety, depression and marijuana or tobacco use by as much as 8 times.
Even when the causes are not direct (such as a neighborhood homicide of someone the child did not know), they can reduce a child's school performance and increase the risk of additional mental problems. Nearly 18 percent of children across the state have seen two or more of such adverse experiences.
Fortunately, children often respond well to treatment, and early identification helps reduce their risk. When young individuals are screened for developmental delays or disabilities, they see a much higher chance of leading a more successful life.
Mental Illness in Adolescence
This period is generally the first time mental health conditions emerge. Parents may notice behavioral changes ranging from psychosis to minor substance abuse. The highest rates of mental illness often show during adolescence, with more than 26 percent of public high school students in New York City reporting sadness or hopelessness at some point. More than one in four also said they persistently felt such emotions, which is a predictor of depressive illnesses.
Adolescents exposed to violence are at a much higher risk of seeing elevated symptoms. The chance for depression or anxiety is 50 percent greater with an initial exposure to violence, and each additional episode further raises the chances by as much as 144 percent. Even worse, one out of every 10 high schoolers from the city said someone they were in a relationship with during the past year physically injured them.
The effects of adverse events and abuse on adolescents are obvious. Alcohol use is strongly tied to depression, as many see it as a coping mechanism. More than 7,000 emergency room visits in New York City involve individuals less than 21 years old who had an alcohol-related injury or accident. Additionally, the 8 percent of the city's high school students who attempt suicide climbs to 16 percent with bullying.
Adolescents are exposed to many other students, teachers and figures of authority, so spotting mental health issues may be easier at this stage. When proper treatment is received, these individuals have a high chance of leading better lives and managing future mental conditions.
Mental Illness In Young Adulthood
Brain development is still ongoing at this time. Social networks and long-lasting habits are built at this age, but it's also a time where many mental illnesses may emerge. The most common are mood, substance abuse, and psychotic disorders. National studies have revealed that 75% of mental health problems will display by the age of 24, so this period is pivotal for many sufferers.
Twenty-six percent of NYU graduates said they had significant anxiety. Another 19% fulfilled criteria for depression, yet only 10% actually received help from a university counselor or health center.
In many cases, bad habits developed at this stage will become long-standing or permanent as the individual transitions into adulthood. Treatment may be more difficult with age as the coping and emotional patterns in the brain have already been established. However, proper assistance and support offer very hopeful prognoses.
Mental Illness In Adulthood
In most cases, adult mental disorders build on events from earlier in life. However, this age range does offer increased threats to mental health and wellness on its own. Losing a job, getting a divorce and dealing with the passing of family members are just a few of the events which can trigger mental health issues in adults.
Most often, SMIs (serious mental illnesses) exhibit the strongest impact on adults. The presence of these disorders – including bipolar illness, post-traumatic stress disorder (PTSD), obsessive-compulsive disorder (OCD) and schizophrenia – can wreak havoc on social and financial obligations. Sufferers are at risk of losing their job, home, vehicle, friends and more.
The key to dealing with these problems in adulthood is often family support. With the guidance of relatives (or even close friends), most adults are able to move beyond serious events without harmful effects.
Many adults do not seek the treatment they need when disorders escalate, but they are more likely to ask for assistance than younger generations, often because they may feel less concerned about the opinion of others regarding the social stigma around mental health issues.
Other Considerations That Affect Mental Illnesses
There are many other factors that hold bearing on mental health besides age. Each of these factors affects an individual in a different way, and they can combine to greatly increase the chance of seeing symptoms or a diagnosis. These factors include:
Adults who are 200 percent below the federal poverty level are twice as likely to exhibit mental illness as those 200 percent beyond it. As many as 70 percent of the children diagnosed with common mental health disorders in New York City live in poverty.
Studies have revealed that Latina adolescents are much more likely to attempt suicide and feel more sad or hopeless overall. In addition, African Americans are less likely to be diagnosed than Caucasians, but their disorders are much more severe and persistent.
Access or willingness to seek care: Caucasians are the most likely to seek counseling and take medication – more so than African Americans or Asians. However, African Americans are twice as likely to be admitted to the hospital, despite being half as likely to participate in community-based care.
New York City Mental Health Treatment Options
New York City has not offered enough support for the mental health and well-being of its residents, and that is obvious by the statistics. Forty-one percent of New Yorkers with an SMI admitted needing treatment in the previous year but did not have it or delayed getting it.
There are several reasons why people neglect to find the help they need. In many cases, they are afraid to talk about their problems, viewing them as a weakness and going along with the social stigma. In other instances, they believe it will not help anyway and view treatment as a waste of time. Still, more people may not have access to the assistance they need, largely due to financial reasons.
The Dunes East Hampton Mental Health And Substance Abuse Treatment
At The Dunes East Hampton, we strive to offer complete services to help affected individuals regain quality of life. We specialize in dual diagnosis cases, in which mental health issues spur substance abuse. Once the root of the problem is addressed, it is easier to move away from harmful habits and behaviors.
At The Dunes East Hampton, we offer a safe and private environment. Patients are allowed to heal on the inside by managing the traumatic events and memories from their past. Successful recovery is our only goal, and we want to help anyone in need. Contact us today for more information about enrollment in our renowned treatment programs.
Our Dual Diagnosis Treatment Programs
Learn more about our dual diagnosis treatment programs that successfully treat co-occurring disorders at our facility in East Hampton, just outside of New York City:
Luxury Dual Diagnosis Treatment Facility
TAKE A VIRTUAL TOUR OF OUR PRIVATE, LUXURIOUS NEW YORK MENTAL HEALTH AND SUBSTANCE ABUSE TREATMENT FACILITY: